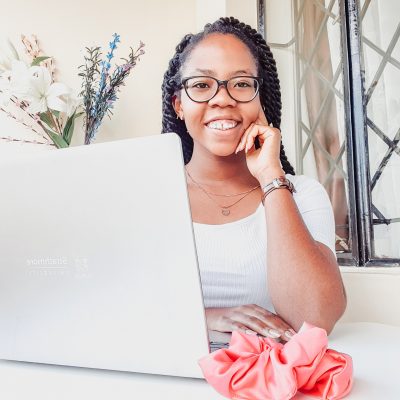 Do you have a passion for God, for women and for writing?
Do you have something on your heart that you would like to share but haven't had the opportunity to do so?
Or have you been looking for the right time to share the content/message you have?
Then this is for you!
Introducing, Write for UnScripted!
Blog posts are one of the ways which we make God's known to His people and how we inspire & challenge women to walk in their purpose.
We are  looking for biblically based writers/bloggers to guest publish their articles on the UnScripted blog, and we would love for you to write for us!
Good Topics to Write About
These are the topics you can write about:
Personal Testimonies
Bible Reading/Bible Study
Biblical Womanhood
Identity
Developing a Relationship with God
Trusting God
Sharing the Gospel
Christian Discipline
Theology (with application)
Your article may discuss any of the topics referred to above. Kindly note that if your article is a personal testimony, please be sure to also include practical takeaways and applications for the reader.
Submissions
Submissions must be biblically sound and adhere to the core beliefs of Christianity.
Your article should have 2 or more Scripture references that apply to the topic at hand and are not taken out of context.
Your article should also be between 700 words to 1500 words and should not be previously published anywhere else.
As you write , format your article to include appropriate headings, subheadings and quotations to guide the reader through your article (See any of our blog posts for examples).
You are to submit your article in the form of a word document via our email.
Before submitting, please have a look at our about page and our previous blog posts to get an idea of who we are, what we do and the type of content we create.
Remember to review your work before submission to ensure that it is void of any spelling and grammatical errors.
Review & Selection for Publication.
Once you submit your article, we will review and let you know within 2 weeks how we plan to proceed.
If your article is selected for publication, we will email you and request revisions if necessary. You are to submit a headshot of yourself and a short bio, and we will also let you know when your work will be published. Furthermore, your article may not be published in part or whole on any other platform (including email, blogs and social media) within a month of it being selected for publication.
After a lapse of a month since it's publication, you may publish your article in full or in part i.e., on your blog/website, your social media platforms and tag us (Instagram: @reneetikolo, Facebook: @UnScriptedKe, Pinterest: @UnScriptedKe).
If your article isn't selected for publication, we will email you back with this information, having attached reviews that will help improve your writing.
Feel free to submit other pieces for publication in the future.
Your article will be promoted across all social media platforms and within our email list.
You are also encouraged to share and let your community know about the awesome work you've done!
Sounds good?
Then submit your article via info@unscripted.co.ke.
If you have any questions, feel free to email them to us as well.